Our Infrastructure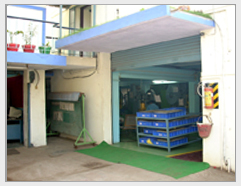 Company Overview:
Established : 1982
Proprietor : A.N.Sujeesh
Area : Production - 42,000 sq ft
Land - 25,000 sq ft
Employees : 100
Main Products : Pressed and Machined Components
Objectives:
* Develop Knowledgeable Workforce.
* Value addition to customer through Innovation.
* Technology development for improving competitiveness.
* Quality Management systems like ISO 9001, 100ppm.
Product Range:
* Sheet metal Pressed and machined components for automobiles.
* Impellors, Terminals ,Brackets ,cups ,Plugs.
* Steering parts.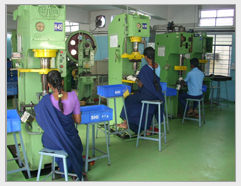 Applications:
* Automobile
* Chassis Parts
* Fuel Injection Parts
* Brake Parts
* Transmission Parts
* Steering Parts
* Water Pump Parts
* Electrical Transmission Parts
Support Facilities:
* Good Tool room facilities for the manufacture of Tools, Jigs, Fixtures, Gauges.
Unique Strengths:
* CAPABILITY - Large Volume under Single roof
* VARIETY - Different Material types
* GOODWILL - Acquired over a period of Time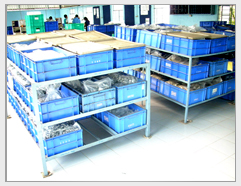 Raw Material Used of :
* Brass
* Copper
* Aluminum
* Stainless Steel
* Steel
Capacity:
* HYDRAULIC PRESS : 5 TONNE - 150 TONNE
* POWER PRESS : 5 TONNE - 250 TONNE
Tolerance:
Will use appropriate processes to meet customer requirement